Library
---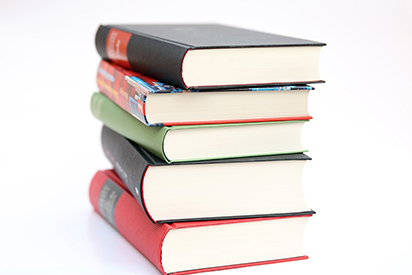 The UF/IFAS CREC Library, located in Ben Hill Griffin, Jr. Citrus Hall, is the largest library in the world devoted to citrus with approximately 15,000 volumes. The Library's collection is designed to support the research, education, and extension goals of the CREC. That mission is achieved by maintaining materials dealing with entomology, food science, horticulture, postharvest handling, fruit processing, nematology, plant pathology, plant biotechnology, weed science, and other citrus-related topics.
The University of Florida's library catalog is used for locating books at the CREC Library. Since we are a part of the University of Florida, the online library catalog can also be used to locate items on the main campus in Gainesville, as well as other state university libraries. The UF Libraries website can also be used to access the many online indexes, electronic journals, and databases available. All of these online resources are available via the public computers in the CREC Library. Wireless internet is also available in the Library.
The Library is open to the public, Monday through Friday, 8:00am – 5:00pm and employs a full-time librarian to assist you. For assistance, contact Jen Dawson at jdawson@ufl.edu or 863-956-5890.
Links
---
Library Staff
Jennifer Dawson
Coordinator of Academic
Support Services / Librarian
863.956.5890
jdawson@ufl.edu