Central Grants
---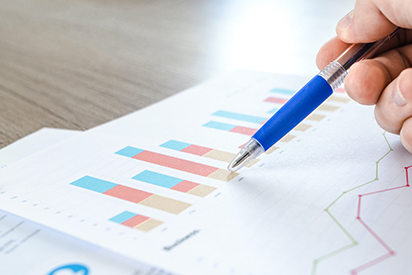 The Central Grants department and your Research Administrators mission is to assist faculty and staff members to:
Apply for funding opportunities

This includes assistance in preparation and review of all proposals to ensure all required items stated in sponsor guidelines have been included, displayed properly and are in compliance with federal, institutional guidelines and mandates before submission to IFAS and UF's Department of Sponsored Programs for final submission to the funding agency.

Maintain post award items

Our services also include post award assistance in monitoring of active awards and modifications.
Review of purchases for allowability.

Serve as a mediator between Faculty and HR to monitor employee payroll distributions respectively.
Contact Information: CentralGrants@ifas.ufl.edu
Proposal Development Support
The Central Grants department provides oversight for application preparation and submission by providing grant preparation guidance and pre-award assistance. We will review and edit, assist with adherence to guidelines, and route the final proposal through UFirst for appropriate approvals and final submission.
All submissions that contain a detailed budget or require institutional approvals (and/or institutional submissions) are required to be routed through UF approval systems.
IFAS and DSP have hard deadlines, if completed applications are not received by IFAS 5 working days prior to agency due date the proposal will not be submitted. The firm deadline applies to calls published at least 30 days in advance of the due date.
To meet the IFAS and DSP firm deadlines, we highly suggest following the timeline below when sending items to centralgrants@ifas.ufl.edu for processing.
Prior to Agency Deadline
Post Award
Award Modifications
All post award modifications need to be routed through CentralGrants for UFirst approvals and submission to agency by DSP.
Post Award Activities
Monthly Balance Review
Payroll Distribution
Modifications
Fiscal Year Distributions
Monthly Overview of Purchase Allowability
Other Items as Requested
Helpful Links
Faculty UFirst Approval Stages
---
Grants Staff