Timeline

1917 Legally established by action of the Florida Legislature
1919 Site donated and planted from donations of Polk County growers
1920 John H. Jeffries was appointed Superintendent of CES
1926 The first permanent laboratory building. An insectary was built to rear Leis Sp. Lady Beetles for natural control of aphids.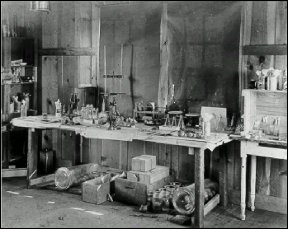 1935 Dr. A.F. Camp was appointed Horticulturist in charge of the CES
1945 The Packinghouse Research Building was constructed
1948 The Administrative building was occupied.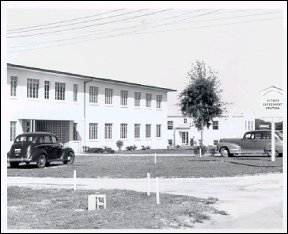 1957 Dr. Herman J. Reitz appointed Horticulturist in charge of CES
1958 Entomology building
1966 Extension faculty appointed to CES
1969 The Biochemistry building was dedicated
1982 Dr. Walter J. Kender appointed Director of AREC
1982 Ben Hill Griffin, Jr. Citrus Hall dedicated
1983 The Laboratory/Administrative Building was occupied
1986 Student dormitory constructed.
1997 Dr. Harold Browning appointed Director of CREC
1997 The Environmental Quality Laboratory was built
1998 The Asian citrus psyllid (the vector for HLB; citrus greening) is first reported in Florida
2000 CREC hosts the International Society of Citriculture
2001 Dr. Arnold Schumann began to measure and map water-related soil properties using a Geonics EM38 unit
2002 Citrus canker education programs launched
2004 Hurricanes Charley, Frances, Ivan, and Jeane ravaged Florida, leaving billions in damage and many changes to be made
2005 On May 24, the sweet orange is designated as Florida's official state fruit
2005 In August, the first report of HLB-affected citrus trees confirmed in Miami-Dade County
2006 USDA announces a halt to the citrus canker eradication program
2007 Citrus Health Management Areas (CHMA) program is launched to help combat HLB
2009 Dr. Jackie Burns becomes CREC interim Director after the retirement of Dr. Harold Browning
2009 CREC releases citrus cultivar, LB-89 (Sugar Belle®)
2010 Citrus black spot first reported in Florida
2011 Dr. Jackie Burns named CREC center director
2013 Citrus Under Protected Structure (CUPS) was constructed
2013 FAST TRACK cultivar release program launches
2014 Dr. Michael Rogers becomes interim Director after Dr. Jackie Burns is appointed Dean for Research in Gainesville
2015 Dr. Michael Rogers appointed director
2017 CREC celebrates 100 year anniversary
2017 Hurricane Irma devastates Florida citrus industry
2017 New student dorm completed and opened in October