Brief History of Frozen Concentrate

Beginning around 1917, a company in neighboring Haines City, began packing orange juice. As more and more citrus was produced, inventors went to work to try to find ways of canning, dehydrating and otherwise preserving the juice so that it could be shipped and stored (Citrifacts II :103), by Thomas B. Mack, 1998)(Citrus Industry 25(11):6-8).
Events of history, technical innovations, and reliable refrigeration systems were the main reasons to bring the patent of frozen concentrated by L.G. MacDowell, E.L. Moore and C.D. Atkins to forefront. The research process was instituted to provide a better tasting juice for WWII troops (see copy of the patent). The frozen citrus concentrate was marketed through the Snow Crop label which would later become Minute Maid (Frozen Food Age (1992): 96D). The technology to support the research model was provided by companies like Vacuum Foods. Evaporator design had to improve from simple heat exchange systems to falling film (Nagy et al. Citrus Science and Technology (1977), v. 2:211-212,215-216) (see also Orlando Sentinal, June 29, 2003 and July 6, 2003).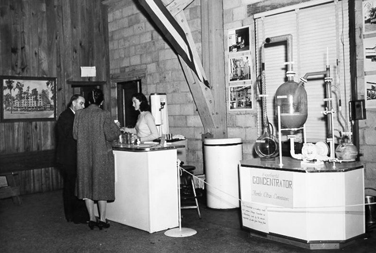 Research continues at CREC to improve the product and adapt to changes in varieties and consumer taste.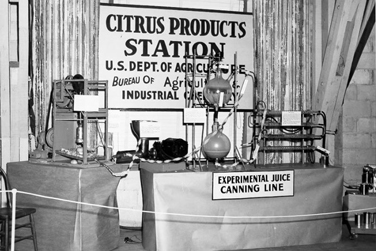 Response to grower concern about the loss of fruit from the 1957-58 freeze created this project. A portable freeze chamber was assembled to test the temperatures that would produce levels of leaf, tree and fruit damage.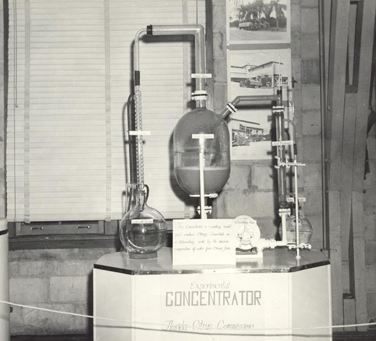 Citrus Station Mimeo Series 62-6, September 19, 1961 (pdf file)
Controlled freezing of orange trees and fruit